Life made limitless by Joonas Koivula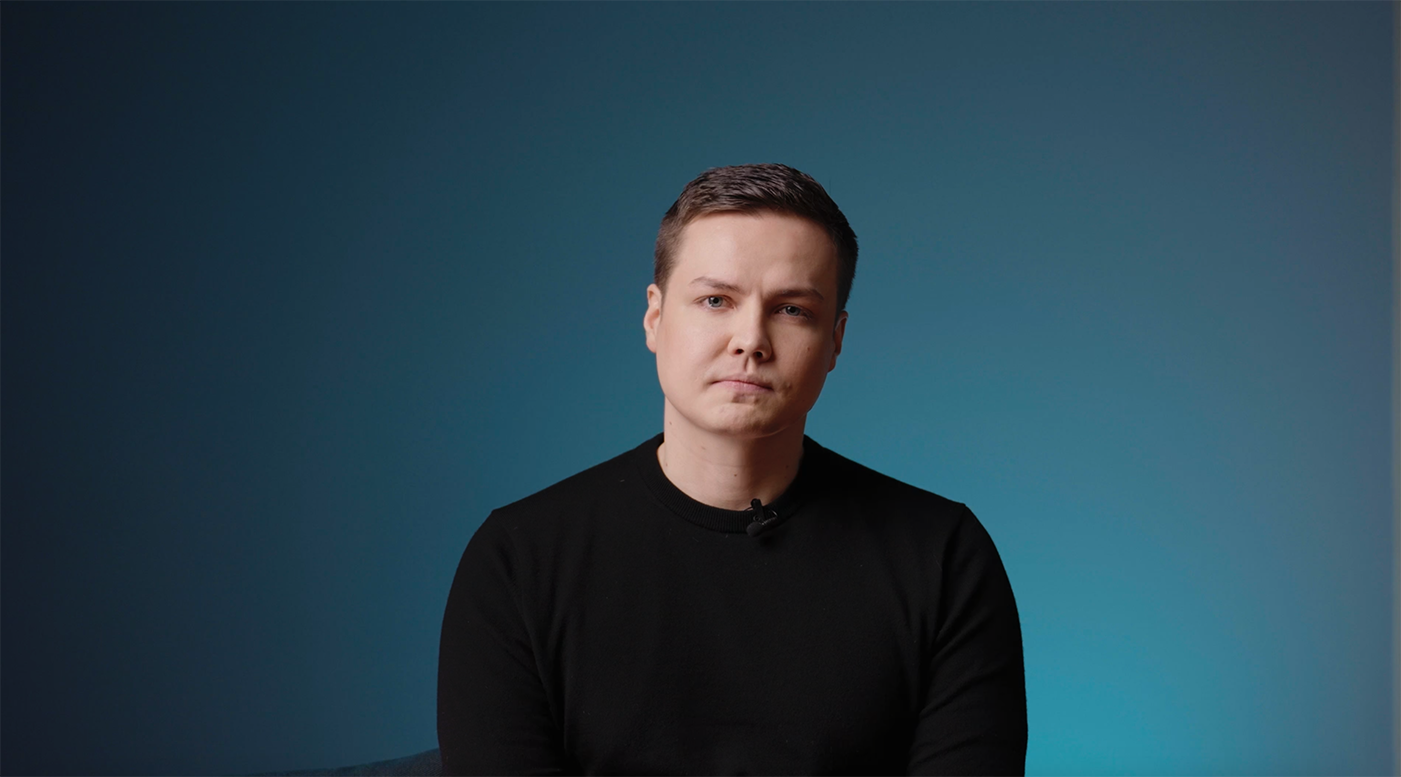 How long have you been working at iLOQ?
I have worked at iLOQ since 2018, so this is my fifth year in the company.
What does your job include?
My work includes comprehensive development of our HR processes and supporting our personnel in their daily needs. My responsibility areas are quite varied but focus more on the digital side of HR with different systems and reporting and analytics to name a few. I also get to support our personnel in onboarding, competence development and various other activities while ensuring that everyone has a great employee experience at iLOQ.
What is your favorite part of the job?
My favourite part of the job is the variance in days and the people I get to collaborate with. We are constantly growing and developing so every day is a bit different with new people coming in and new projects starting. I really enjoy working with our global personnel and getting to connect with people around the world.
You work in HR. Tell us your favorite, concrete example of how the iLOQ culture is seen every day.
To me, the most important part about our culture is how we treat each other and it's definitely visible in our onboarding. I always get really happy when I talk to our new employees about their start at iLOQ and they tell me about the warm welcome and the caring atmosphere that they have experienced. We support and believe in each other which builds a really positive environment for everyone to start at iLOQ and then develop professionally in the years to follow.
iLOQ has been expanding rapidly, and that has meant lots of recruitment. Thinking about potential recruits and why they should apply for an open position, what would be your top 3 reasons for joining iLOQ?
My top 3 reasons to join iLOQ would be the people, the culture and the opportunities for the future. You get to work with and learn from exceptional professionals from different fields, enjoy the culture of a successful growth company and see the different career opportunities as our company grows and you progress in your career. There are definitely lots of great reasons to join iLOQ and I am sure that everyone who is even thinking about applying will find their own.

Thinking about the whole company, how do you see "Life made limitless" as part of the employee experience?
I see it as connecting people from around the world, working on the same goals and being able to make a difference to the things that really matter. We constantly work really hard to ensure a great employee experience for everyone no matter where they are and what they do at iLOQ. Networking, collaborating and sharing knowledge across teams and countries builds on the experience that we are working on things together as one.
Where do you think the "Life made limitless" attitude is taking you (or iLOQ in general) next?
It's going to push and motivate us to do more and be better in everything we do. We have always been changing the game and aiming higher, so our "Life made limitless" attitude is definitely the next page of our success story. I know that we are ready for anything.
Finally, looking at the upcoming 20thanniversary of iLOQ, what would you like to write in an anniversary card?
First of all, I would congratulate each and every person who has been part of this amazing success story. The determination, passion and heart that people have shown in developing iLOQ as a company and pushing it forward has been incredible. I would also remind ourselves that we are just getting started! There are great things waiting for us in the future, but now it's a good time to look back on what we have achieved and celebrate our success with everyone involved as one iLOQ Family.