Life made limitless by Artturi Mantila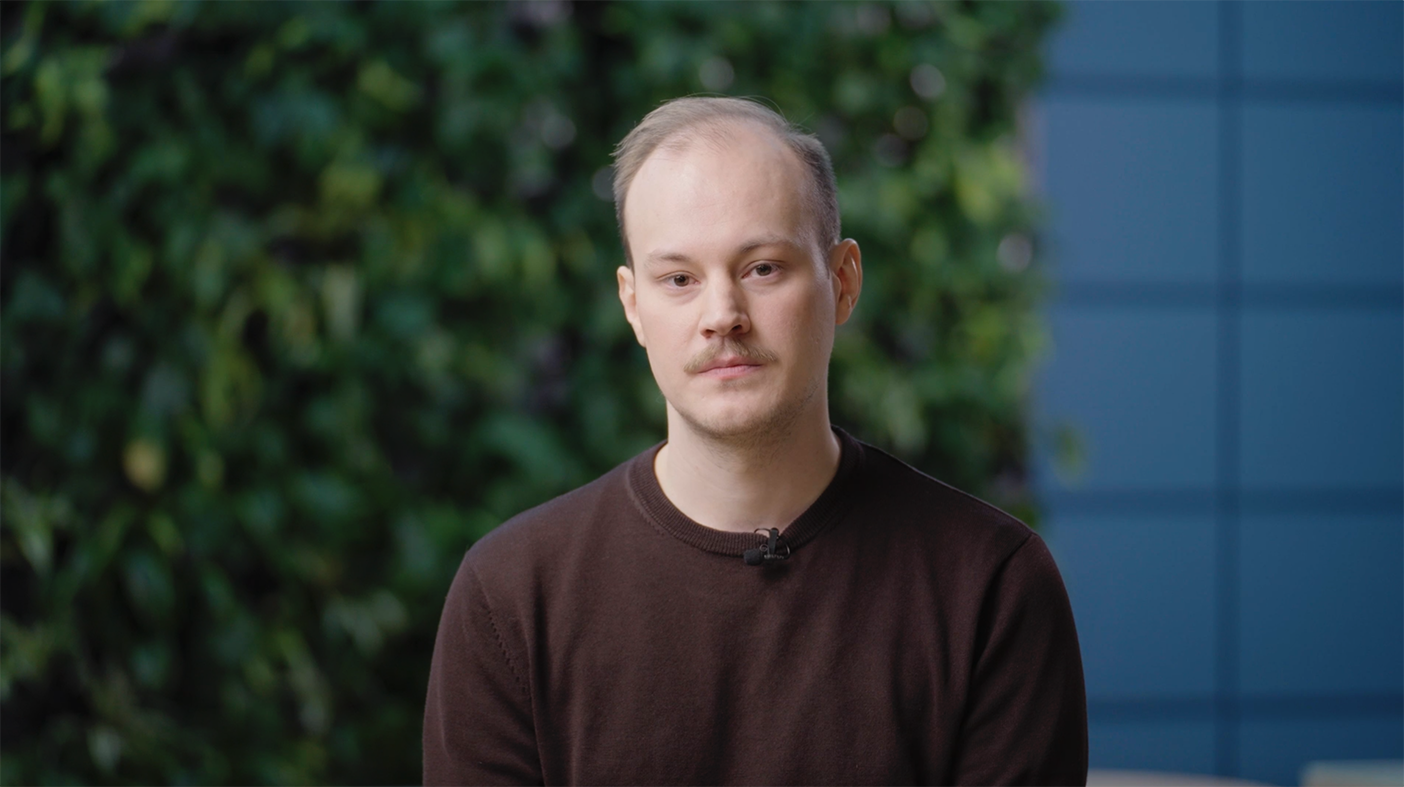 How long have you been working at iLOQ?
I joined iLOQ in March 2017, so it's been six years already!
What does your job include?
As a Mechanical Engineer, my job basically is to develop products that fulfill the set product requirements in a sustainable, cost-efficient and robust way. My daily tasks vary from mechanical design, prototyping and product testing to verification, method and material research to design reviews, to sum up a few. I also work in close collaboration with our suppliers and support our other functions such as our production lines and measurement lab.
What is your favorite part of the job?
If I'd have to choose just one thing, it would definitely be my co-workers. Our team is full of creative and interesting personalities, with whom the conversation always takes off, whether it's brainstorming around design ideas, process development or just random coffee-table topics. Everyone is also very willing to help, and information is shared openly among functions.
"Life made limitless" is iLOQ' s new brand promise. How does it show in the products that you and the team are producing?
Ever since the very first energy-harvesting lock 20 years ago, iLOQ products have made people's everyday lives easier with their innovative design. And although the product portfolio has grown rapidly over the years and new features are constantly being developed, the goal has always been the same. Whether it's mobile access sharing or self-powered technology, it has always been about making things smarter and more efficient.
Thinking about the whole company, how do you see "Life made limitless" is part of the employee experience?
There are many things in the iLOQ culture that I appreciate because they create a good work environment. Tools and equipment are top-notch, and processes are fine-tuned constantly to make it easy to focus on the essentials. Management genuinely listens to the employees and continuous improvement is highly encouraged, be it big or small.
Where do you think the "Life made limitless" attitude is taking you (or iLOQ in general) next?
As cheesy as it sounds, I think there is no limit we can reach if we stick to our goals and keep valuing our culture.
Thinking about potential recruits and why they should apply for an open position, what would be your top 3 reasons for joining iLOQ?
iLOQ is a unique growth company with a unique culture, which makes for a really exciting environment to work in. At iLOQ, we are free to innovate and try out new approaches, as disruptors in the market we do things our own way. I personally value sustainability, so it's important to me that the company values match my own. And we really take sustainability seriously, not just by our smart design but by continuously seeking improvements across the whole supply chain. P.S. We have great parties!
What is the most difficult thing the engineering team has overcome in innovation – the biggest limits that have been broken?
Probably the most difficult thing has been to accomplish energy-harvesting technology in all product areas, despite high standards in harsh environments. I'd say one of the biggest limits was already broken 20 years ago when the first self-powered cylinder was developed and iLOQ started to head on its own path, regardless of others in the industry.
Can you share a little bit about some upcoming work: Where is the product going next?
I can't go into details but there is some really interesting stuff coming up for our friends across the Atlantic. Looking forward to seeing iLOQ in full action in the US! And, as we are constantly developing new things, even if you're not American, you can rest assured that there is always something fresh coming up.